Music-/Guitar-lessons "too expensive"?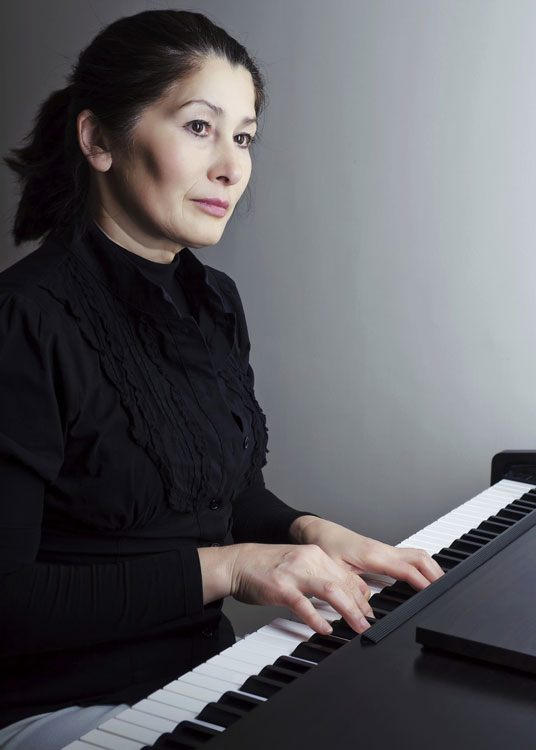 A very interesting article by the TONKÜNSTLERVERBANDS BADEN-WÜRTTEMBERG E.V. (Musicians association) rules out why every kind of music live or lessons should keep a certain value or payment for the musician. Read here
the Article
.
Many people not involved closer into the issue of "working music" every so often dont have any clue about what or how much a musician or music-teacher has to work for his job to be able to play an instrument or even to teach it.
To play any instrument takes years, takes loads of investments for instruments, high-schools or lessons. It takes many hours of practising in "sweat and tears" until one reaches a certain stage of ability. To teach an instrument to others is even a same heavy task, as you have to know and learn anything yourself first before you are ablte to teach it...
This all should be honoured and be payed the same to keep a fair balance between musicians and "normal" jobprofiles such as workers, employees or other freelancers.

Musician more and more seem to work at the limit of beeing always at the peak of their subsistence minimum in the past few years, cause more and more a certain mentality of "not wanting to pay" especially for any kinf of art-forms has arised.
Saving investment or payments especially with art seems to have become kind of a "sport", even if art in any kind offers a broad sense in socialising society and learning art is fun for children, as well as grown up people of any age!
Here we present a chart from TONKÜNSTLERVERBANDS BADEN-WÜRTTEMBERG E.V. that has evolved guidelines for paying forms of art in many talks and discussion with muscians and teachers, such as payment for teaching as well as perfoming live, which is beeing presented uncommented right here: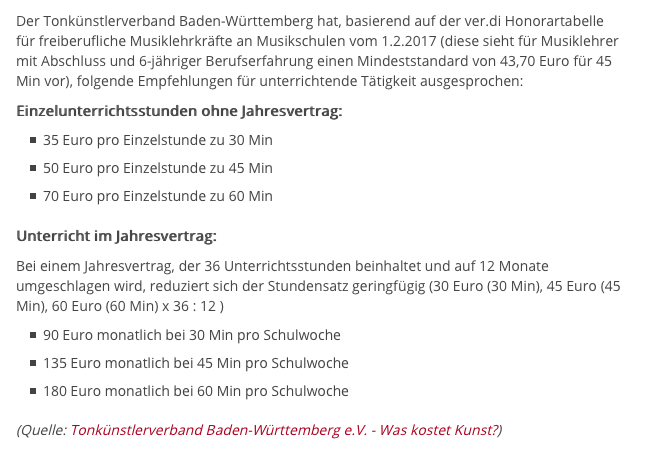 Tags: learning guitar, guitar lessons