Infos - Lessons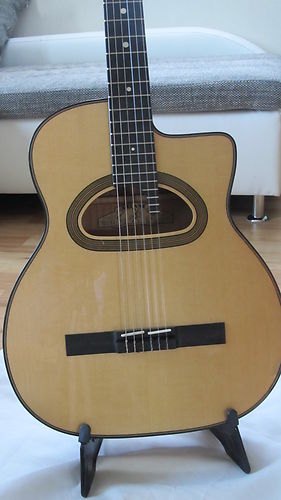 My lessons are available for beginners or advanced players, children (starting at 8 J.), teenagers or adults.
The lessons are held (with or without staffnotation) for acoustic and electric Guitar with the following contents:
Introduction on basic theory of harmony, reading staffnotation, reading TABs
Basic knowledge of guitar (tuning, holding, sitting right etc.)
Basic chords, Ryhtm (Picking and/or strumming (beginners)
Extended chords, Barrè, Rythm (advanced)
Sologuitar, Improvisation (advanced)
diferent musicstyles: Blues, Folk, Rock, Pop, Jazz
learn to play easy songs
and much more...
The lessons are always beeing adapted to knowledge and ability of each student.
More Information on pricing you´ll
find here
. Also here you might find more infos on my
terms & conditions
on lessons.
You have questions? Just ask me! Your questions on lessons will be answered 24/7
right here
, free and without any binding.
Corona-UPDATE: due to health-security lessons are as well possible online via MS-TEAMS, FaceTime or Skype.
For more information click here
.