biography (4/4)
In the year 2007 i visited the Masterclass of famous french Gypsyjazz-Guitarrist "Romane" in Lyon (France)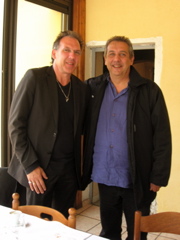 to extend my knowledge about Gypsyjazz and to learn it new and from source (image right).
Newly inspired by that i began to organize my playing completely new, again practising every day for about 1-2 hours daily.
In 2008 a went to another masterclass given by Stochelo Rosenberg (of the famous Rosenberg Trio) in Augsburg and again in 2012 aother masterclass done by Gypsyjazz-master Angelo DeBarre in Samois (France).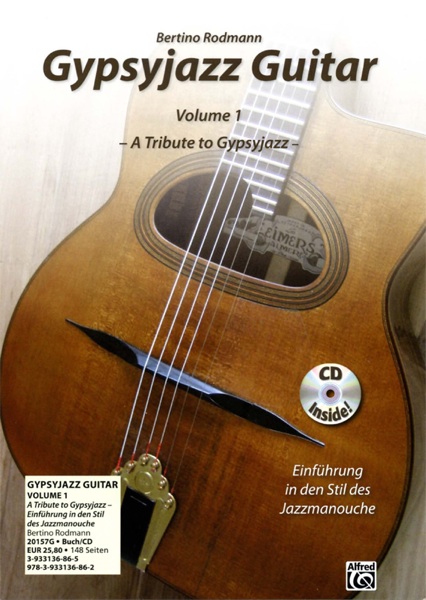 Inspired though my intense training i found new inspiration - as also new musicians. In 2007 i founded the Band "
Coeur du Bois
" (french. "Heart of the wood"). Eversince we played on many live-gigs in Jazzclubs and on private occasions. The focus of our group is to play Jazz-Manouche with most autenthic arrangements, but also own original compositions in the style.
Since i´ve been forced by many requests for lessons on Jazz-Manouche, i began to setup my own workshops in the style from 2008.
Due to many discussions with one of my students and also inspired by him i started the writing of a methodbook for Jazz-Manouche. And after a long search for a distributor i finally found within
Alfred Verlag in Köln
the partner who distributes the book in october 2011.
More infos on the book you may read here
.
All of my intension and focus meanwhile again is on handmade, creative music, just as i again always wished and wanted it all the years before.
I dont know where the journey of my life will lead me to - but one thing is for sure: that i will play music until the last breath of my fascinating life. As music IS my life...